AL-STK UNI TAB
Regular price
Sale price
$92.00
Unit price
per
Frequently Bought Together
Features

Effortless Mounting: Simplify your tablet setup with the user-friendly design of our tablet car holder Quick, easy, and hassle-free mounting
Heavy-Duty Security: Spring-loaded, rubberised tablet cradle to ensure a secure grip on small to large tablets, even with heavy-duty cases. No more worries about your tablet slipping even on bumps and turns
Suitable for a Range of Tablet Sizes: This universal tablet cradle is designed to accommodate a wide range of devices, from small to large tablets for personal use to rugged and mobile computing tablets used in industrial settings
Highly Flexible Mounting: Can be mounted with any mounting option with the AMPS hole pattern. This allows you to customise your setup, ensuring the perfect viewing angle and positioning for your tablet in your vehicle, office, home, desktop, and more
Enterprise-Grade Tablet Cradle: Crafted from high-strength composites, our tablet cradle is engineered to endure the most demanding environments such as mining, construction, transport and logistics, agriculture, public safety, and more
3-Year Industry-Leading Warranty: We stand by our product's quality. Your investment is safeguarded, and we're here to support you for the long haul
Tech Specs

With a spring-loaded design to accommodate a wide range of tablet devices from iPad Mini 6, Samsung Galaxy Tab Active4 Pro, Zebra ET55/ET50, RugGear RG935, Getac UX10, Panasonic Toughbook FZ-G2, and more
Strike Alpha Universal Tablet Holder can fit 6.5"-17" tablets (cradle extends from 16.5-26.5cm). Max thickness 4 cm.
Fits in all vehicle types such as cars, forklifts, trucks, vans, 4x4s, boats, planes, helicopters, agricultural equipment, heavy machinery, or serves as a wall mount
With industry-standard AMPS pattern for compatibility with RAM Mounts and other mounting system
Made with high-strength composites to withstand the toughest conditions
Engineered and designed in Australia
3-Year Unlimited KM warranty
Package Contents

1 x Strike Alpha Universal Spring Loaded Tablet Holder
View full details
Available for shipping on 1 December
Improve productivity and business processes with the Strike Alpha Universal Spring Loaded Tablet Holder. Engineered in Australia for enterprise-grade reliability, durability, and versatility to withstand any working environment in field operations, transportation and logistics, manufacturing, agriculture, construction, public safety, and more. This rugged car tablet holder offers flexible mounting for use in vehicles, offices, and fieldwork. Keep your tablet or iPad accessible and functional anywhere your work takes you. It's a versatile solution, perfectly suited for a variety of applications, from professional settings like vehicles and in-field operations to rugged off-road environments and extreme use, making it a smart choice for both work and play. Fits most 6.5" - 17" tablets with a maximum of 4cm of thickness. Strike Alpha Heavy-Duty Universal Tablet Cradle - the perfect solution for all your tablet mounting needs
Need help confirming what you need? Enterprise customers may email enterprise@strike.com.au to discuss quantity pricing and your solution.

Universal Compatibility

Fits 6.5" - 17" Tablets

Compatible with AMPS Mounting Profile

Built to Last

With an Industry-Leading Warranty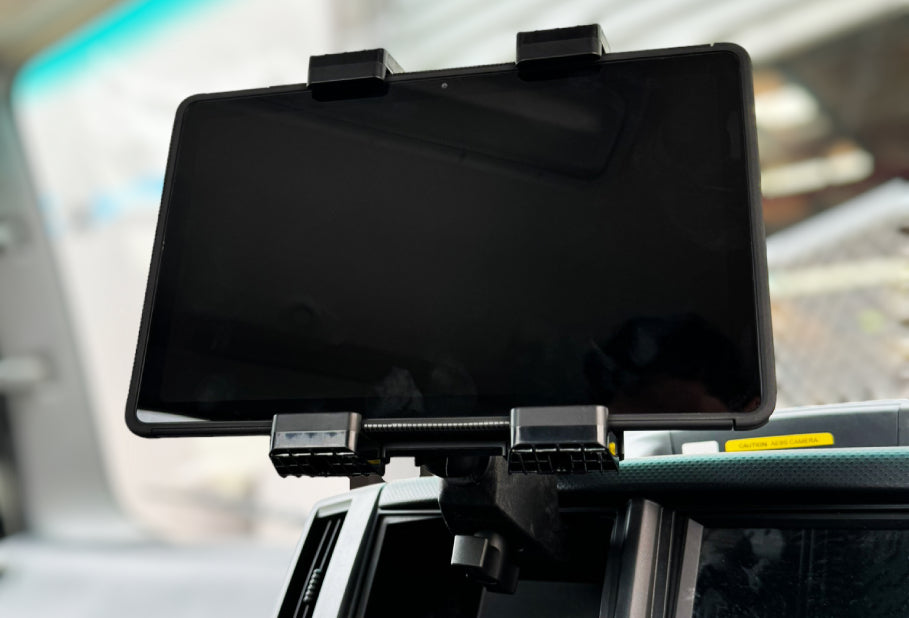 Ultimate Tablet Mounting Solution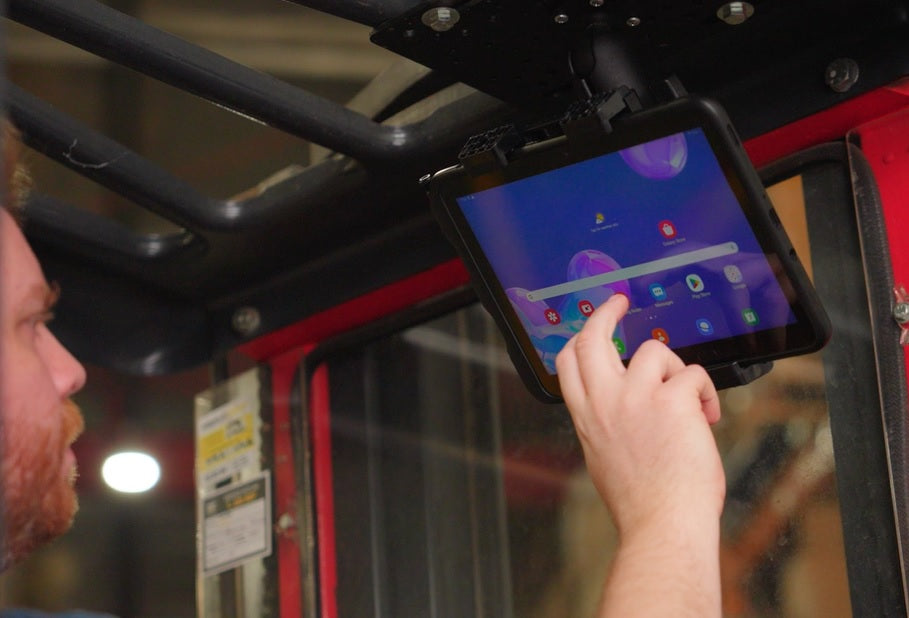 Good tough product
We deployed these throughout our heavy haulage fleet and could not be happier. The initial setup was reasonably easy for such a product. We use rugged cases on out 10 inch tablets and these fit perfectly.