Several industries are transitioning from paper to digital in terms of data management, causing an increase in the demand for rugged mobile phones or tablet devices. Fleets are also pressured with the additional regulations from the ELD mandate. Strike is quick to adapt to these transitions and has developed cradle solutions that ensure that your rugged and mission-critical devices are equipped with seamless data integration, security, accessibility, and optimum viewing position for its users. Strike offers vehicle mounting solutions for enterprise and rugged devices like
Zebra
,
Panasonic
,
Motorola
,
RugGear
, Hytera, Datalogic, CAT Smartphones, Telo, Sonim and more.
From an office setting to a manufacturing house or even in the field, these mounts are durable, reliable, and can withstand tough workspaces. All Strike mounting solutions have adjustable components for excellent viewing to help you angle your device perfectly, depending on your preference. They are compatible with any Strike Alpha vehicle mount, which helps secure and charge mobile devices such as smartphones, tablets, or phablets. They can also be used on our enterprise-grade cradles for devices such as the
Samsung Galaxy Tab Active4 Pro
,
Samsung Galaxy XCover 6 Pro
,
Zebra TC52/TC57
,
Zebra TC51/TC56
,
Zebra TC72/TC77
,
Panasonic Toughbook FZ L1
and
Motorola Lex L11 Handheld Device
. Included in Strike's wide range of mounting solutions are the
RAM Mounts
. These high-quality and cost-effective mounts can be used for phones, tablets, GPS, vehicles, and more.
Versatile, flexible, and dependable, they can be mounted onto almost any surface with ease. These mounts allow easy installation and removal for hassle-free transfer of enterprise devices from one workstation to the next. These Strike mounting options are suitable for use in different industries such as public safety, transportation, logistics, warehousing, manufacturing, government, healthcare, marine, material handling, powersports, retail, and field operations. Strike offers competitive pricing and innovative industry-specific mounting solutions to help you select the perfect heavy-duty mount to suit your business needs. Email us at
sales@strike.com.au
for more details.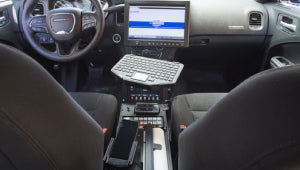 Strike Alpha Cradles are open for integration.
The cradles can be paired with any Bluetooth car kits and even computer units. They can also be connected to keyboards and other accessories where users can access their data anywhere. The data pass-through is available via the inbuilt charging cable. You can even turn your device into a complete enterprise system with Samsung Dex compatible Strike Alpha cradles.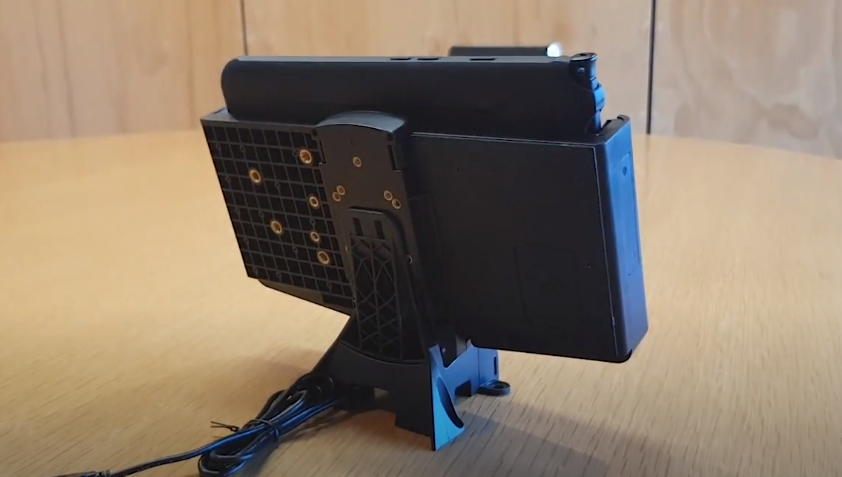 Strike Alpha Cradles are highly flexible to any of your mounting preference.
The cradle has AMPS mounting system at the back allowing it to be fully compatible with the full spectrum of RAM Mounts products. Slide in your enterprise mobility device to the Strike Alpha cradle when you mount them in a four-bolt clamping set up, suction mount setup, or even in a magnetic setup.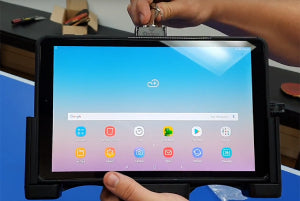 Strike offers an optional lock on Alpha Cradles.
For additional security, Strike offers a lockable feature for the vehicle dock, ensuring device safety and anti-theft protection. The lock comes with a key to ensure that only the key holder can take the mobile device away from the cradle.